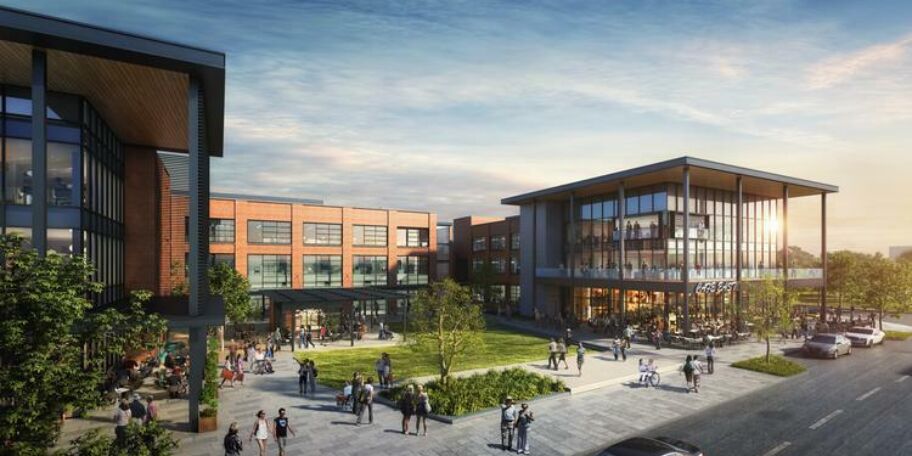 We work closely with sponsor partners to design, launch, and manage investment vehicles in a highly collaborative and bespoke approach. Our funds invest in impactful businesses, intermediaries, and community assets.
Broadstreet is an affiliate of LISC and has managed LISC New Markets since the inception of the New Markets Tax Credit (NMTC) program in 2004. We are proud to be the largest cumulative recipient of federal NMTCs, with over $1.2 Billion in awards to date.

As manager of LISC New Markets, Broadstreet applies annually to the U.S. Department of the Treasury's CDFI Fund for NMTC awards. We work with LISC staff, embedded in communities across the country, to select optimal NMTC project investments that align with LISC's mission to forge inclusive, resilient communities of opportunity across America. We have closed over 170 LISC New Markets projects to date, creating over 8,000 permanent jobs, healthcare for more than 240,000 patients, and education for more than 49,000 students. Broadstreet's LISC New Markets Portfolio
Are you a developer or business operator with a NMTC-eligible project seeking gap financing?

Are you a NMTC awardee and interested in our back office services?

Does your organization have a federal tax liability and an interest in tax credit investments?
Broadstreet works with institutional investors to co-develop funds addressing societal challenges and investing in projects eligible for NMTCs. We have almost 20 years of experience placing NMTC capital, a seasoned investment team working exclusively in the NMTC industry, and an in-house impact team with the best impact measurement and management platform in community investing. Broadstreet's NMTC Investing Portfolio
Are you an institution with an impact investing mandate looking for a predictable income stream?
Broadstreet manages 17 loan funds ranging in size from $2 million to $42 million. As community investors, we co-create and develop funds addressing social challenges in underinvested communities and people.

We launch loan funds to scale outcomes in access to quality, accessible jobs, wealth creation, the social determinants of health, and closing the racial wealth, health, and opportunity gaps.

Our model is to, when possible, partner with lending organizations that have deep knowledge of the underinvested community a given fund addresses. We want our funds to have community support and voice.

Our loan fund investors range from global financial services companies to small community foundations, large national foundations to local banks. Broadstreet's Loan Funds Case Studies
Are you an investor or community stakeholder with an interest in investing in or launching a direct lending loan fund?

Are you part of an underinvested community with an idea for a loan fund?
Fund Management Key Statistics
16

Multi-asset funds managed

$545M

in AUM

131

Assets

29

Investors
Data as of 12/31/2022
Fund Management Case Studies & Stories