Story: Vidalia Industrial Facilities
Date of Investment

September 21, 2018

Broadstreet Commitment

$3.5 million in NMTC allocation

Sponsor/Borrower

Vidalia Industrial Facilities

Investor

Capital One

Uses

Financing to support a rural manufacturing facility, local job creation

Impact Objective

Economic Revitalization, Job Creation

Impact Focus

Quality Jobs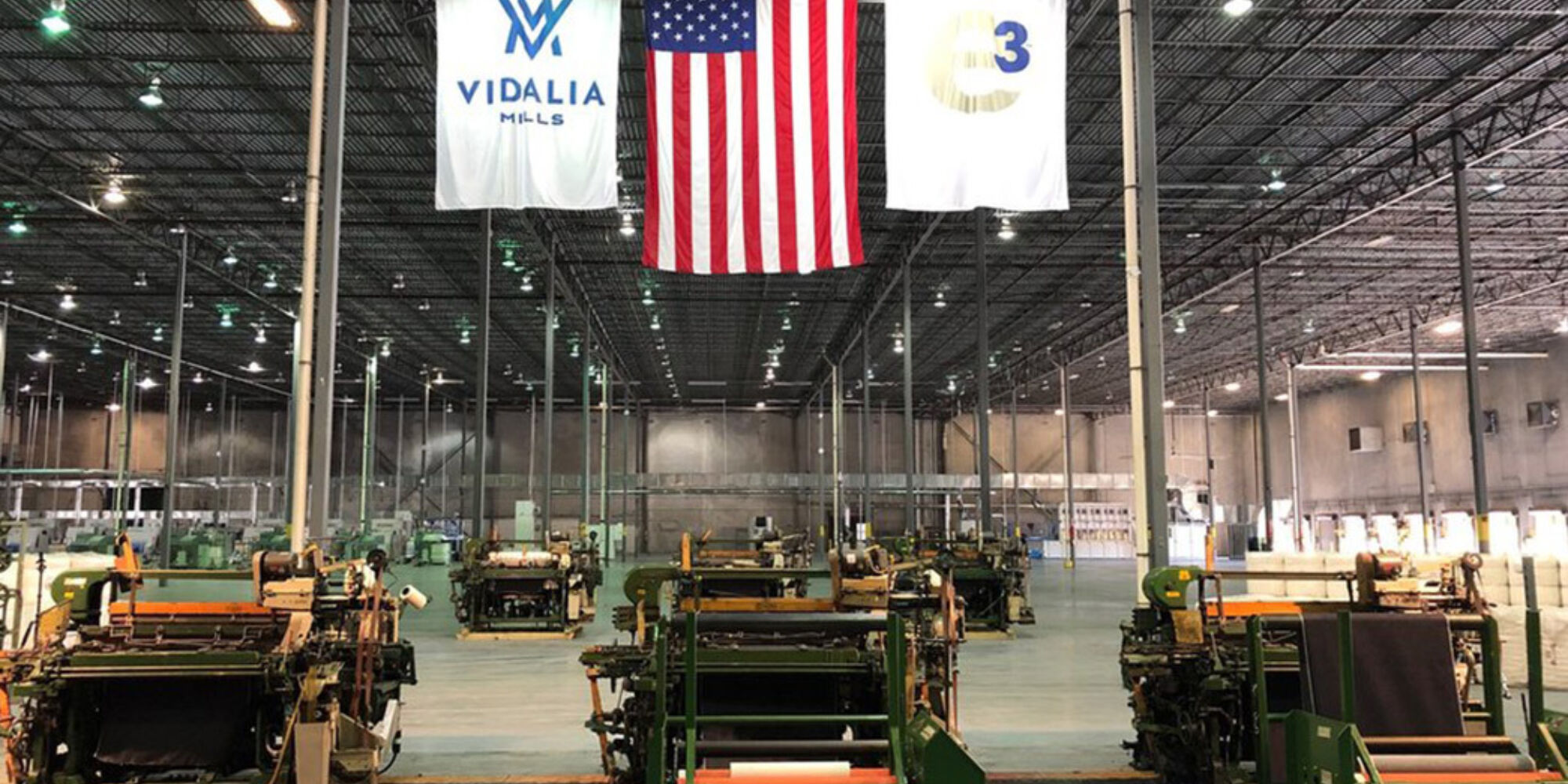 The Sponsor
Vidalia Industrial Facilities, LLC (VIF) is a startup manufacturer of denim fabric seeking to reinvigorate the struggling U.S. textile industry by producing fabrics using sustainable and eco-friendly processes. VIF procures 100% of its cotton from local farmers who are compliant with the E3 Sustainable Cotton program. E3 practices reduce energy, fertilizer, pesticides, and water usage associated with growing cotton, and require equitable working/living conditions for growers and laborers. Though American-owned, VIF utilizes highly efficient new equipment that is new to the U.S. This equipment makes VIF cleaner and more efficient than virtually all existing U.S. textile mills. Environmentally sustainable outcomes include: 60% reduction in water pollution in the LTC; 33% reductions in energy usage and related air emissions in the LIC; use of ecofriendly dyes; and natural (non-synthetic) fibers.
The Project
Broadstreet committed $3.5 million of LISC's New Markets Tax Credits (NMTC), with Capital One as the investor, to renovate a 900,000 square foot industrial plant into a state-of-the-art textile factory. The new factory will produce denim fabric with energy- and water-efficient technologies. The factory was formerly occupied by Fruit of the Loom, and the closure of its operations in 2016 eliminated 150 jobs in this rural community.
In addition to NMTCs, the project received an $8 million jobs credit grant from the City of Vidalia, a $5 million Small Business Administration loan, and a $25 million USDA loan.
Impact Statistics
$3.5 M

Broadstreet NMTC Allocation

96

Permanent Jobs Created
NMTC Impact
The project aims to generate social and environmental benefits in addition to economic revitalization to become a model for locally sourced, sustainably made denim production that serves the major U.S. denim brands, which are in turn seeking to capitalize on consumer demand for sustainable, U.S.-made products. In doing so, the project will revitalize the local economy with accessible, well-paying jobs for years to come.
Vidalia Industrial Facilities actively targets for employment those individuals who were laid off from the Fruit of the Loom closure. The new factory is filling a critical need for employment in a severely distressed, non-metro area with local unemployment 1.67 times the national rate and a poverty rate of 22.8%. Due to its location just across the Mississippi River from Natchez, MS, VIF partners with Natchez, Inc, Louisiana Economic Development, Louisiana Workforce Development, Concordia Economic Development, and Mississippi Department of Employment Services for local workforce training and recruitment, including coordinating efforts with local technical/community colleges and employment centers, and hosting job fairs.
The financing helped purchase equipment that has reduced waste and water use by 60% relative to conventional processes and refitted the factory with LED lighting and HVAC systems that reduced energy use by 33%. The factory is sourcing 100% of its cotton from local farmers using sustainable practices. The factory has created 96 permanent jobs to date, 75% of which are accessible to individuals without a college education. Factory employees receive training and support in addition to full benefits.