Story: Toledo Innovation
Date of Investment

March 18, 2022

Broadstreet Commitment

$5 million NMTC allocation

Sponsor/Borrower

ProMedica Health and Bitwise

Investor

PNC

Uses

Finance new facility to support entrepreneurship, technology training and jobs

Impact Objective

Expand economic opportunity; train workers in growth industries, support minority-owned businesses; improve health of residents; restore once-vibrant commercial area

Impact Focus

Workforce development, Quality Jobs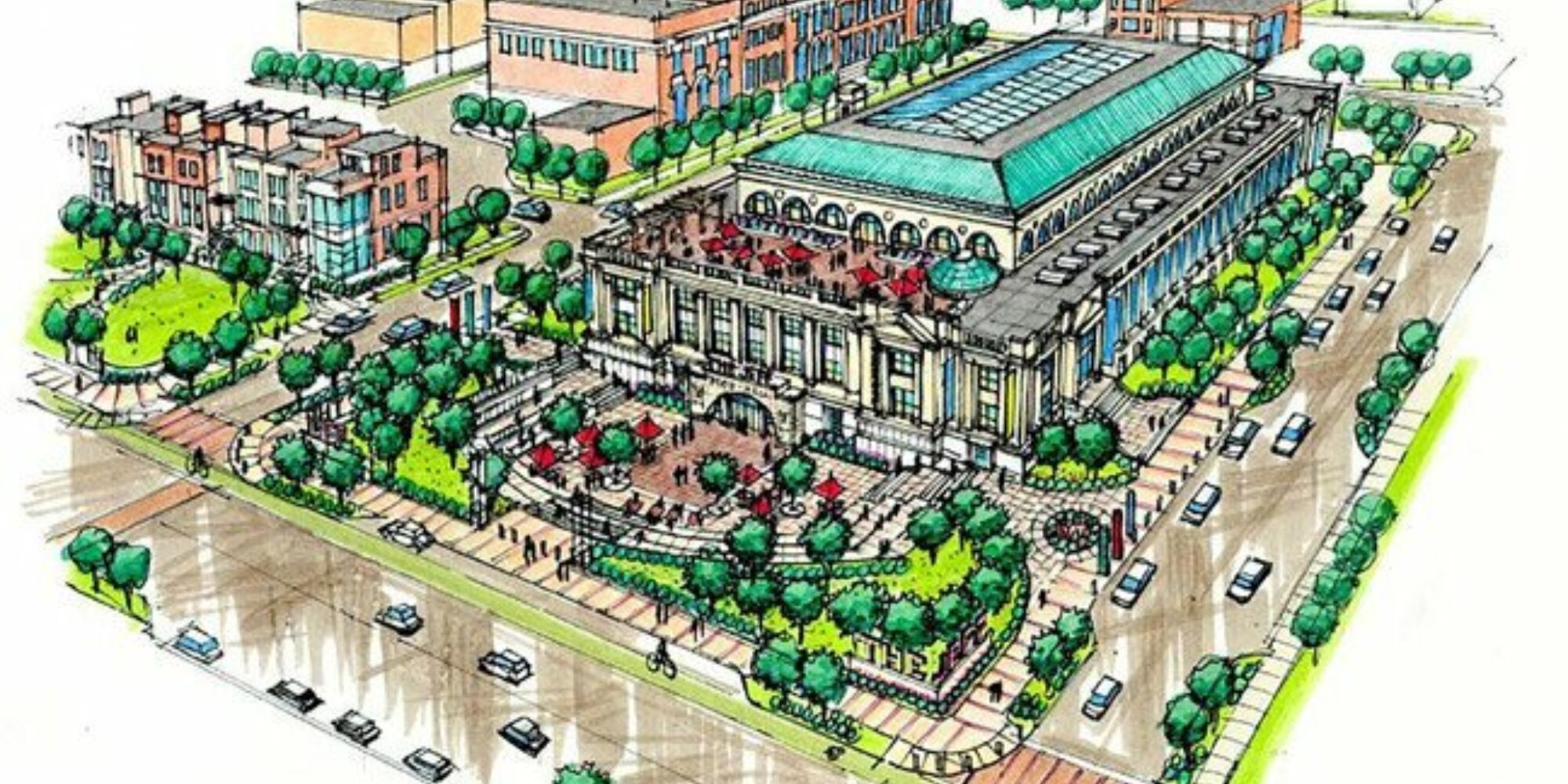 The Sponsors
ProMedica and Bitwise Industries have teamed up to renovate an historic, long-vacant U.S. Post Office facility to house the new Toledo Innovation Center (TIC), a business incubator and technology training facility designed to fuel economic opportunity in the city, particularly for underserved people and communities.
ProMedica is a prominent non-profit healthcare system headquartered in Toledo, Ohio with locations in Northwest Ohio and Southeast Michigan. As a Toledo-based anchor institution, ProMedica has been keenly focused on social determinants of health for the past decade, including a collaboration with LISC on the Eibed Neighborhood Promise to invest in healthy food access, affordable housing, and jobs in four underserved Toledo neighborhoods. TIC furthers that effort, serving as the anchor development of a new social innovation district in the city's Uptown community.
Bitwise, a Fresno, CA based firm, has designed successful workforce training programs in the technical industry for individuals coming almost exclusively from marginalized communities and systemic poverty. Bitwise focuses on first-generation immigrants, minorities, women, and couples technical training with access to essential services that address barriers to entry. Bitwise's founder is a Toledo native and is expanding the company's focus there.
The Project
Broadstreet committed $5 million of LISC's New Markets Tax Credit (NMTC) allocation, with PNC as the investor, to support the historic rehabilitation of a former U.S. Post Office building built in 1911. The historic building had been vacant for 15+ years and had been slated for demolition. The rehabilitation will restore the building to its former glory, including redesigning the interior for modern needs, which will require extensive historic and environmental remediation. The Toledo Innovation Center (TIC) will be an approximately 110,000 square foot, state-of-the-art innovation and technology training facility designed to create an energizing and open workspace for local entrepreneurs and apprentices, particularly those from low-income, minority, and underserved backgrounds.
The financing is part of an NMTC package that includes additional allocations from Building America, Finance Fund, Rose Urban Green, and PNC Bank. NMTC proceeds are being combined with capital raised through state and federal historic tax credits (HTCs), Toledo-Lucas County bonds, grants, and additional equity. PNC is the investor for both the NMTCs and the HTCs.
Impact Statistics
$5 M

Broadstreet NMTC Allocation

325

Projected Permanent Jobs Created

2900

Projected Individuals Impacted Annually
The Impact
The primary goals of the Toledo Innovation Center are to provide jobs training for low and semi-skilled adults from underrepresented backgrounds, incubate local businesses and entrepreneurial talent, and address multiple social determinants of health, including employment, education, and economic stability. It will offer programs and services that prepare people for positions in the technology field and provide incubator space for entrepreneurs in technology and other related fields. All while creating increased momentum to revitalize Toledo's core communities. It will impact more than 2,900 people annually, including people in apprenticeships, pre-apprenticeships, technology jobs and a range of related employment.
NMTC financing is vital capital that will allow TIC to keep rents affordable for entrepreneurs while also helping support this historic renovation effort. It is helping return a blighted property to productive use in a community where more than half of residents live below the poverty line and unemployment tops 27 percent. It is designed to catalyze as much as $1 billion in economic activity in the area, with a particular focus on people with low incomes and underserved Black and Brown entrepreneurs in the area.