Story: STI Revolution Fabric Expansion
Date of Investment

October 5, 2017

Broadstreet Commitment

$10 million in NMTC allocation

Sponsor/Borrower

Kings Plush, Inc. dba STI

Investor

SunTrust

Uses

Financing to purchase equipment and build a new distribution and manufacturing facility

Impact Objective

Job Creation

Impact Focus

Quality Jobs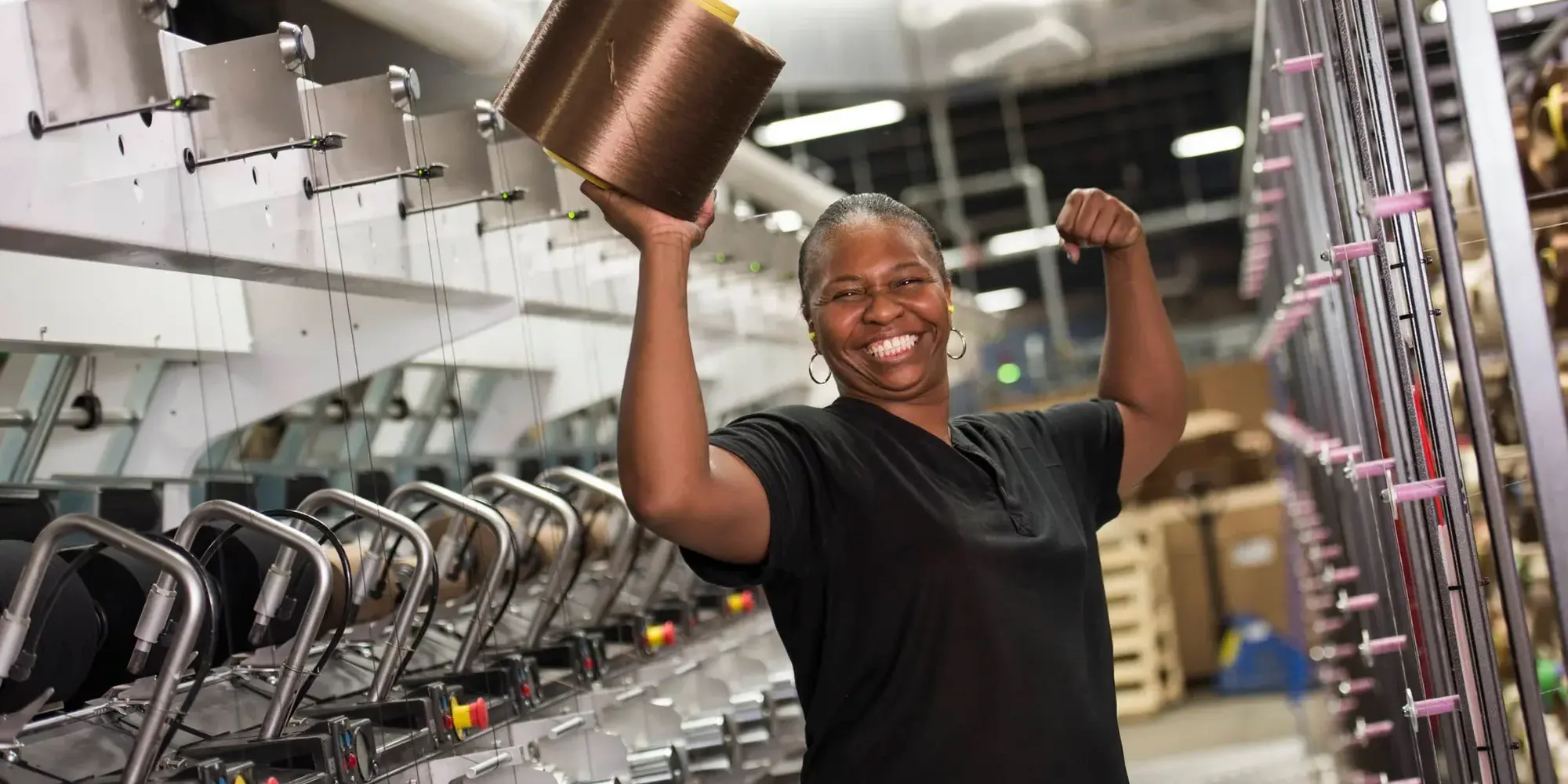 The Sponsor
Kings Plush, Inc. dba STI is a family-owned upholstery fabric company that started in Kings Mountain, North Carolina in 1964. It is the largest manufacturer of upholstery for residential use (primarily sofas and chairs) in the country. Though the factory in Kings Mountain remains the core of its business, STI has grown and transformed over the years to become a leading global provider of fabric, leather, manufacturing services, and sourcing to the home furnishings industry.
The Project
Broadstreet committed $10 million of LISC's New Markets Tax Credit (NMTC) allocation, with SunTrust as the investor, to purchase equipment and build a new distribution and manufacturing facility. In 2015, STI introduced a new product, Revolution Performance Fabrics, to great market success, driving the need for expansion.
STI had previously manufactured fabric in its three adjacent manufacturing facilities, totaling 350,000 square feet. The new 149,300 square foot facility was constructed on vacant land adjacent to STI's current facilities. This facility added the capacity STI needed to eliminate its previous fabric finishing bottleneck by moving the finished goods inspection, bagging operation and shipping functions to the new facility. By moving these operations, STI was able to add more fabric finishing equipment, increasing overall capacity by 30%. The new facility also added weaving capacity in the form of new looms for production.
Impact Statistics
$10 M

Broadstreet NMTC Allocation

63

Permanent Jobs Created
The Impact
The expansion allowed STI to maintain its previous level of employment while adding an additional 63 quality jobs in Cleveland County. STI continues to grow and is recognized in the community for creating jobs and opportunities for growth in and around Kings Mountain. STI is the largest employer in the city.
By using an upcycled fiber in the fabric, Revolution Performance Fabric has the smallest carbon footprint possible. Revolution Performance Fabric is made out of Olefin, which is a byproduct of refining petroleum, initially discarded or burned off. In addition to having a small carbon footprint, the fabric is stain-resistant and bleach cleanable without added chemical treatments.