Story: SER Workforce Opportunity Center
Date of Investment

July 13, 2017

Broadstreet Commitment

$8 million in NMTC allocation

Sponsor/Borrower

SER-Jobs for Progress of the Texas Gulf Coast, Inc.

Investor

Capital One

Impact Objective

Workforce development

Impact Focus

Workforce development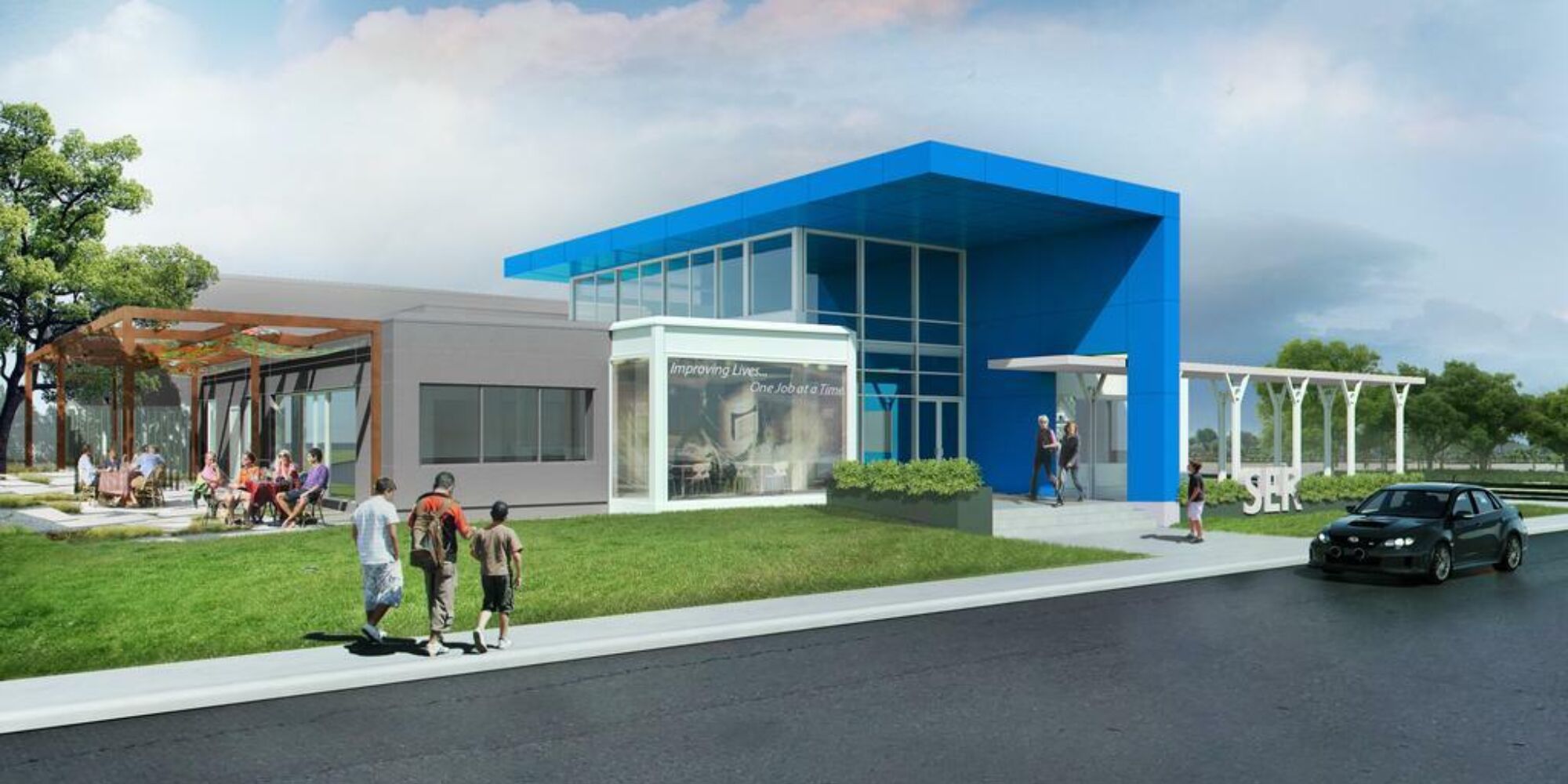 The Sponsor
SER – Jobs for Progress (SER) was founded in 1965 by the League of United Latin American Citizens, the G.I. Forum, and the U.S. Department of the Navy as a volunteer job bank for Hispanic veterans. SER has evolved over time to provide employment and training services to community members of all ethnicities in the Greater Houston area, while addressing challenges to employment and long-term financial stability.
SER has worked with thousands of individuals to provide a variety of services, such as English as a Second Language (ESL) classes, business training, youth programs, and innovative occupational trainings from forklift operation to welding. It primarily serves low-income individuals with multiple barriers to employment, including homelessness, prior incarceration, limited English, low literacy and numeracy, and lack of a high school degree. SER partners with regional employers to recruit its graduates to quality jobs, host hiring events, and post open positions in an online job bank. As part of LISC's network of Financial Opportunity Centers, SER also provides its clients with access to financial capability services that are interwoven throughout the agency, including financial education workshops, one-on-one financial coaching, and public benefits access.
The Project
Broadstreet committed $8 million of LISC's New Markets Tax Credit (NMTC) allocation, with Capital One as the investor, to renovate a 22,000 SF office building and an adjacent 30,000 SF warehouse in Houston's East End community, into its new headquarters. The renovated Center includes a Career Café with barista training, a food pantry, and a small business training center.
Impact Statistics
$8 M

Broadstreet NMTC Allocation

16

Permanent Jobs Created

3,760

Students Served
The Impact
The expanded Center serves as a one-stop workforce training center for low-income individuals and as an anchor for the community and has substantially increased SER's ability to provide career training, financial empowerment services, and direct access to jobs in a supportive, culturally competent setting. In 2021, SERJobs served over 3,760 individuals with clients ranging in age from 16 to over 55 years old. The client completion rate for SERJobs programs was 95%, with a 54% employment placement rate.